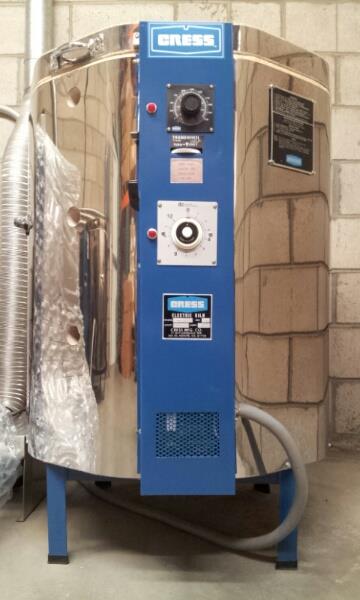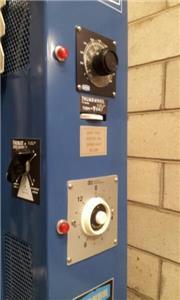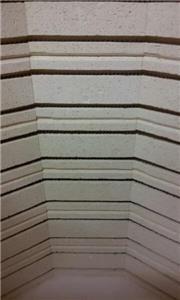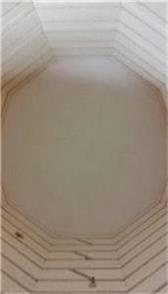 CRESS ELECTRONIC FE27S FIREMATE CERAMIC KILN W/FURNITURE KIT
TWO SOLD, TWO STILL AVAILABLE - LIKE NEW CONDITION!
Santa Maria, California
HISTORY:
---Used at Low Temperature for Firing Decals on to Glass
---One Owner
---Always Fired and Stored Indoors
DIMENSIONS:
---Decagon Chamber Opening - 7.0 Cubic Feet
---27" Interior Depth - 23 1/2" Maximum Interior Width
---29 1/4" Exterior Width - 41" Exterior Height Including Stand
FIRING CAPACITY: 2350 Degrees Fahrenheit - Cone 10
ELECTRICAL SPECIFICATIONS:
---Require 60 Amp Breakers and #4 Wire for Short Runs
---3 of the Kilns are 220 Volt 42 Amp Single Phase
---1 Kiln is 240 Volt 45 Amp Single Phase
KILN FURNITURE:
---Each Includes More Than a Complete Kit
---8 Half Shelves Plus Over Two Complete Boxes of Posts
---And More!
TERMS OF SALE:
---$1200 each
---Cash Only - Delivery Unavailable
---As Is - No Returns
FAQ: HOW DO THEY OPERATE?
1. Select shut-down temperature.
2. Turn thumbwheel to #1.
3. Make certain that firing speed knob is set to normal.
4. Depress "ON" button.
That's basically all that one needs to know...An owner's manual will be included...Within the manual is a chart of cone equivalent temperatures...The thumbwheel may be started at a higher number if one wishes to shorten the firing cycle...Or, the kiln MAY be operated manually, if desired...The firing speed may also be electronically slowed for hand-built items or porcelain bisque...The "ON" button is additionally a fail-safe mechanism...In order to turn the kiln "ON", a timer is set for 15 minutes beyond the historical firing time, and, if, for some reason, the kiln does not shut off when the thermocouple registers the shut-down temperature, the timer will shut it down.
TWO ORTON KILN VENTS ALSO AVAILABLE
If interested, please contact me at
4meyeadz@gmail.com